Post-Cure Test Solution
Test 100% of your production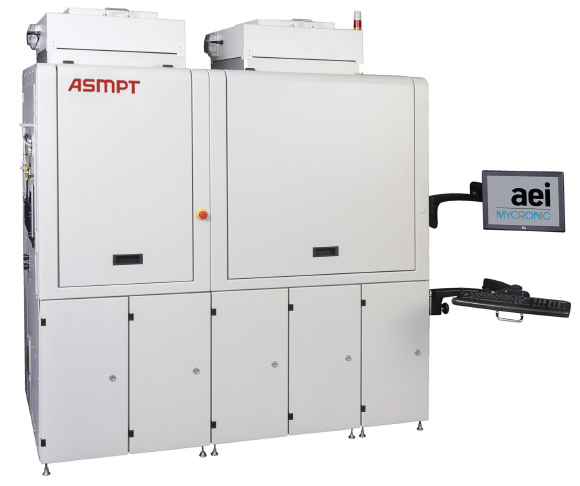 Compact Post-cure Test Equipment
ADAS requires absolute road safety and every component integrated into ADAS must be rigorously tested. ASMPT's innovative Post Cure Test (PCT) System ensures 100% of manufactured cameras meet the highest industry standards.
Our new PCT systems are already bringing process control to the mass-production lines of our Tier 1 customers, performing critical testing of breakthrough products to bring ADAS technology to market.
Industry Standard – Perfect Partner
The PCT is the perfect partner to our CMAT systems that are responsible for the major share of all ADAS cameras produced in the market.
Combining the PCT with our CMAT, as illustrated, produces an exceptional correlation of optical results enabling a Closed Loop continuous feedback. This delivers extraordinary process control right at the critical stage of camera assembly.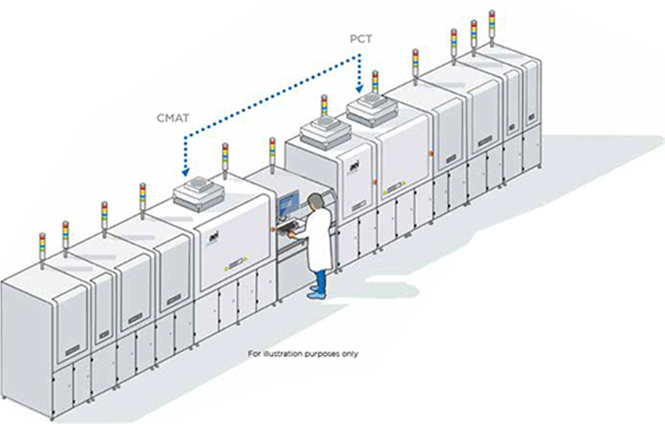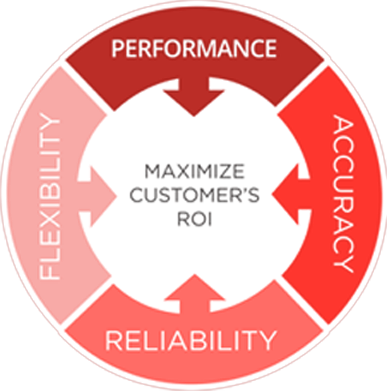 Each product family offers unique value propositions but every product delivers on 4 Key Benefits.
Our value propositions
Built on our deep process engineering background we offer systems that improve our customer's production performance every day.

Modular Tests allowing choice & remarkable economic value
Image Quality Test (IQT) – Measures optical performance of assembled cameras with the most comprehensive set of tests against the operational thermal range of the
final product.
Intrinsic Parameter Calibration (IPC) – Calibrates intrinsic parameters (IP) for cameras up to 120 Degree HFOV against the most prominent industry standards

Our design, software and technology all drive value for our customers
Smallest footprint in the industry while delivering a cycle time of < 10 seconds
PCT FlexTest software suite allows the customization of tests configurations.
Changeover time between products < 10 minutes, options to run products with zero changeover time.
The IPC module contains no moving parts to guarantee industry leading MTBF.
Designed for lean 24/7 production.

Our tests and design leads to significant process control
Accurate MTF results using individually calibrated high-performance collimators.
Accurate EFL measurements are ensured by illumination matching operational environment color temperature.
IPC calibration quality – checked by scheduled inline validation testing without interruption of the production line.

Economic Value
99% yield achievement optimizing the economics of the production line. Scrap costs money.
Maximizing throughput. Minimizing unit costs.
One system optimizes productivity and minimizes unit costs.
Tailored testing optimizes productivity and ensure products are produced right first time.
Maximizing your ROI.