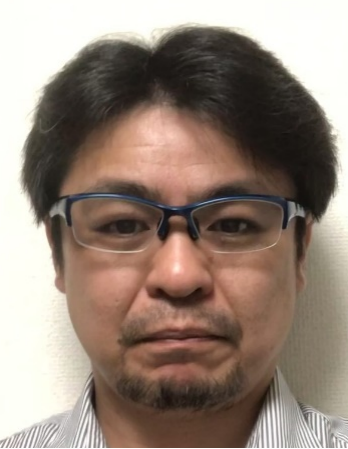 AEi (Mycronic Group) is pleased to announce the appointment of Manabu Okyudo as Japan Country Sales Manager.
Manabu's background and experience over the past 20 years covers several senior customer-facing roles covering application, service and business development including major corporations like, KLA-Tencor, Luminex and Nordson.
"We are delighted to have Manabu as part of our team. His substantial technical experience and client management skills will be helpful to enable Japanese customers scale their advanced camera production lines.", stated Jean Marc Peallat, Vice President and General Manager, AEi.
Manabu will be assisting customers assess their camera assembly needs to optimize the automation of their lines and their throughput. Increasingly this involves not just system sales but also detailed engineering needs including designs for manufacturability, application process development, prototyping, testing, contract manufacturing and pallet design.
"Joining the market leader in camera assembly and test in such a fast moving industry is a unique opportunity for me to use my skills to help customers ," said Manabu Okyudo.
Manabu graduated from the University of Arkansas with a Bachelor of Science in Electronic Engineering Technology. He is originally from Osaka but now resides in Chofu (Tokyo), Japan with his wife.
For additional information, please contact:
Stephanie DesMarais
Marketing Manager
Tel: +1 (978) 495-9731
Email: Stephanie.DesMarais@mycronic.com
Automation Engineering, Inc. (AEi), Mycronic Group
554 Clark Rd
Tewksbury, MA 01876 USA
www.aeiboston.com
Tobias Bülow
Director IR & Corporate Communications, Mycronic
Tel: +46 734 018 216, e-mail: tobias.bulow@mycronic.com
Time Zone: CET – Central European Time
The information in this press release was published April 13, 2021 at 9:00 am ET.
About AEi
AEi (Mycronic Group) is the market leader of automated sensor assembly and test equipment for the automotive market. For the past 10 years AEi's equipment has produced active aligned cameras and sensors, supporting the largest automotive companies in the world, and major players in the medical, drone and security industries. Our systems have enabled major automotive groups to bring Advanced Driver Assistance Systems (ADAS) to their global markets. AEi's industry leadership is built on a symbiotic combination of optical alignment algorithms, and sequential processing all within a compact design. Bringing these compelling elements together ensures our products deliver the best financial returns in the industry. Headquartered in Massachusetts, our customers are supported by a global network of direct service, application, and support professionals.
About Mycronic
Mycronic AB is a Swedish high-tech company engaged in the development, manufacture and marketing of production equipment with high precision and flexibility requirements for the electronics industry. Mycronic headquarters are located in Täby, north of Stockholm and the Group has subsidiaries in China, France, Germany, Japan, Singapore, South Korea, the Netherlands, United Kingdom and the United States. Mycronic AB (publ) is listed on NASDAQ Stockholm. www.mycronic.com
Global AEi (Mycronic Group) Locations
China
Mycronic Co., Ltd
Unit 106, E Block
Lane 168, Da Duhe Road.
Putuo District, 200062
Shanghai P.R. China
Europe
Mycronic GmbH
Biberger StraBe 93
D-82008 Unterhaching, Germany
Japan
Mycronic Technologies
KK Chofu Center Bldg. 1-18-1
Chofugaoka, Chofu-shi
Tokyo 182-0021
South Korea
Mycronic Co. Ltd. 3rd Floor,
Jung-San Bldg. 1026-8 Sanbon-Dong
Gunpo-Si Gyeonggi-Do, 15808